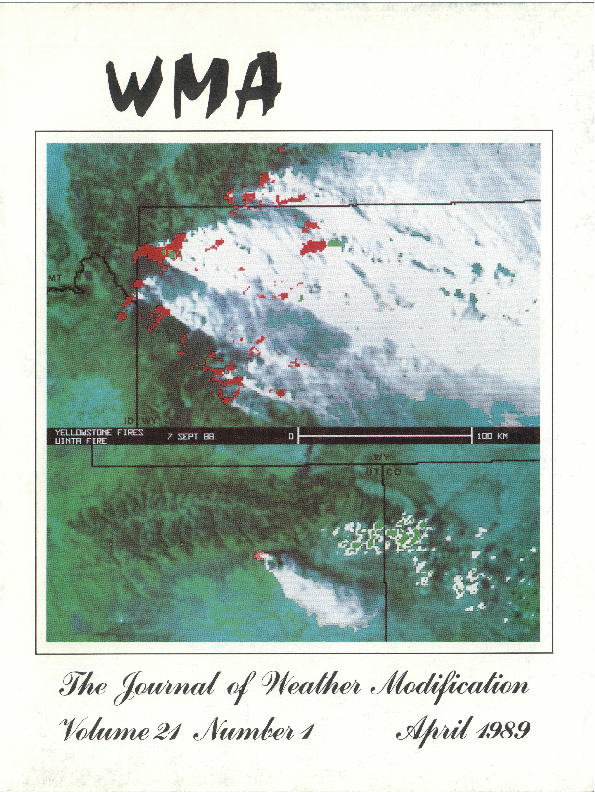 Satellite views of the Yellowstone and Uinta fires on the afternoon of 7 September 1988.
Image processing by Edmond W . Holroyd, III.
Fires: red and orange
Cloud temperatures:  white and gray > 0°C; 0°C > green > -20°C; -20°C > blue.

See paper by Holroyd and Super for further details.